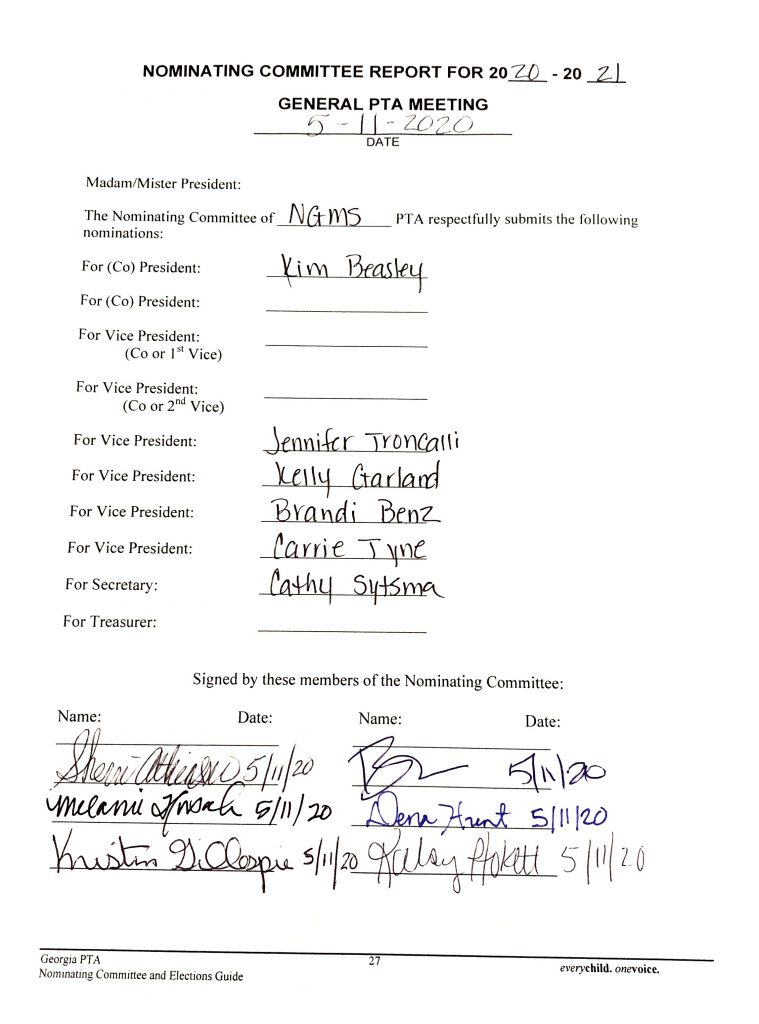 Welcome!
Thank you for visiting! Your PTSA is an important school partner working to link families to school and community information. Together,we are a powerful voice for children. Scroll through our brand-new website to see all the many ways PTSA supports the NGMS community through the
Fall Fundraiser and explore how you can be involved!
Want to join us? Here are a few steps we suggest:
Join Our Email List Registering with the NGMS PTSA will make it easier communicate, volunteer, donate and make purchases online. Signing up is a great way to stay up-to-date of the upcoming events and programs.
Join PTSA Becoming a PTSA member gives kids and parents a voice locally, at the state level, and in Washington DC. We highly encourage parents to join!
Connect on Social Media NGMS PTSA has a public Facebook account which we use to share information that is of general interest.
Volunteer Your help is needed! the Committee List and complete our Volunteer Interest form, a NGMS PTSA member will be in touch about your volunteer interest or when to sign-up for a specific need in your desired opportunity.
Community Rewards It's the easiest way to earn money for NGMS PTSA. Please sign up by linking our school's program ID to your merchant reward cards. The greater the participation, the greater the rewards for our school!
There are lots of ways to help! Visit our Volunteer Opportunities page for more details!